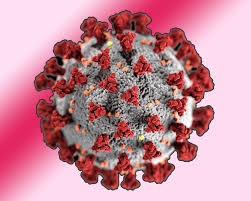 Delhi reports over 131 deaths and 7,486 new cases of Cvoid-19 in past 24 hours. The death of 131 people due to Covid-19 is the highest single-day fatality in Delhi. Due to third wave of Covid-19 Chhath Puja is not allowed in public places in Delhi.
As per the Delhi department health report, Delhi reported 12.03 positivity rate. In Delhi 62,232 Covid-19 tests were conducted. In past 24 hours Delhi reported 7,486 new cases which is an alarming rate. Amid festive season and rising pollution the Covid-19 infections are increasing fast.
The total Coronavirus cases reached to over 5,00,000 by Wednesday, which includes 131 deaths in past 24 hours. According to the authorities 131 deaths on Wednesday is the highest reported single day deaths in Delhi.
Till now Delhi reported over 500,000 which includes 7,486 new cases reported in past 24 hours in Delhi. Till now Delhi reported, 452,683 recoveries and 7,943 deaths.
Earlier this month on November 11, Delhi reported 8,593 cases which was the highest single day spike in the Coronavirus cases.
In the past several days Delhi is reporting highest spike in the Coronavirus cases, Delhi is worst affected city in India. Delhi is reporting maximum number of cases in this month.
Niti Aayog member Dr VK Paul said that the Covid-19 situation in Delhi is "unprecedented" and "it is likely to become worse". So, it is going to be very hard time for the people of Delhi as Covid-19 cases are increasing very fast.
During the meeting Chief minister Arvind Kejriwal, said that the daily test would be scaled up to over 100,000. But the India's tests per million much lower than that of US, Russia, UK & France. So, government must consider increasing testing percentage.
Global Deaths due to Covid-19 reaches to 250,180.
Countries with maximum fatalities are US 166,699 deaths, Brazil 130,993 deaths, India 99,026 deaths,
Mexico 53,368 deaths, United Kingdom 47,217 deaths, Italy 46,772 deaths, France 42,941 deaths, Iran
42,039 deaths , Spain 36,347 deaths, Argentina 35,317 deaths , Peru 34,563 deaths and Colombia 34,068 deaths. United States tops in the death chart due to deadly Cvoid-19.