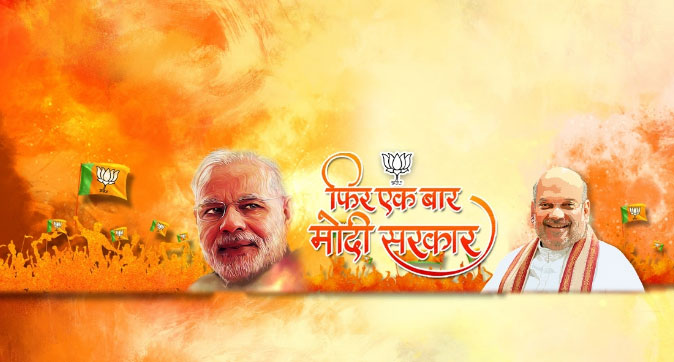 The current vote counting status indicates that BJP will be able to secure over 343 seats in Lok Sabha Elections 2019. According to the current counting status of votes in the county BJP will secure around 300 seats by its own and if we include the NDA seats then the count will reach over 343 plus. This victory is major victory for BJP in 2019 General Elections.
BJP is organizing celebration party in the BJP office today, PM will soon join the celebration party. Party has already ordered huge quantity of sweets to celebrate the victory.
Counting for votes begins for 542 constituencies in the morning and now the final results are coming.
BJP is now heading towards major victory in history, BJP is also going to secure huge results in Uttar Pradesh.
Elections were held in 542 of the 543 Lok Sabha seats were held in last 2 months across the country. Indian general Elections is one of the largest elections in the world were over 900 million voters casted their votes to elect candidates from over 8,000 candidates.
According to the sources over 4,000 votes counting centres has been setup in county for counting of votes. Counting of the votes is being done under heavy security deployment.
Voting for the Lok Sabha Election 2019 were completed in seven phases to elect candidates from over 8,000 candidates. The day of results have arrived and counting of vote is beginning today at 8am. In the Lok Sabha Election 2019 over 67 percent of India's 90.99 crore electors had cast their votes to elect 542 candidates for 2019-2014 Lok Sabha.
Election commission have not reviled on the number of vote counting centres, but according to the sources over 4,000 would have been setup across the country for counting of votes.
BJP will making Government again in 2019 with huge majority.
One the results are declared for all the seats, Election Commission will constitute the new Lok Sabha and for this EC will release official gazette, the names of the elected members. All these process are followed as per Section 73 of the R. P. Act, 1951.