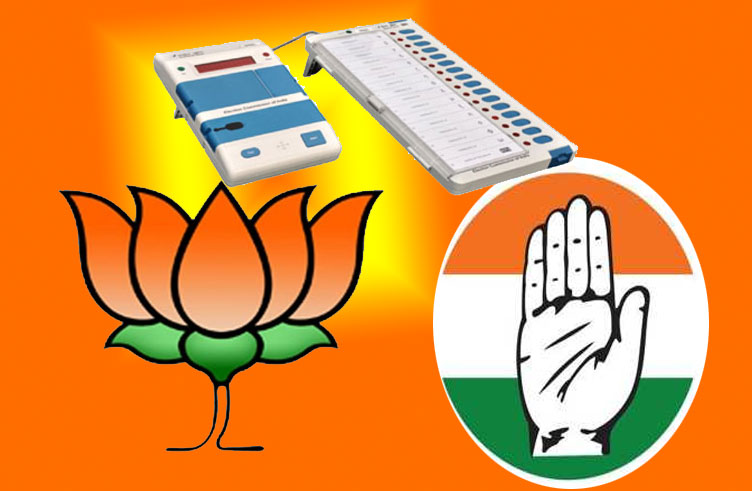 Counting for votes begins for 542 constituencies after 2 months of elections across county. According to the exit polls BJP expected to secure 277 to 352 Lok Sabha seats. This time verification of VVPAT slips will delay results by 4-5 hours.
The process of counting of votes begun today at 8am and the results will be delayed 4-5 hours to verification of VVPAT slips. Results for Lok Sabha Election 2019 will be declared by 6pm today. Elections were held in 542 of the 543 Lok Sabha seats were held in last 2 months across the country. Indian general Elections is one of the largest elections in the world were over 900 million voters casted their votes to elect candidates from over 8,000 candidates.
According to the sources over 4,000 vote counting centres has been setup in county for counting of votes. Counting of the votes is being done under heavy security deployment.
Voting for the Lok Sabha Election 2019 were completed in seven phases to elect candidates from over 8,000 candidates. The day of results have arrived and counting of vote is beginning today at 8am. In the Lok Sabha Election 2019 over 67 percent of India's 90.99 crore electors had cast their votes to elect 542 candidates for 2019-2014 Lok Sabha.
Election commission have not reviled on the number of vote counting centres, but according to the sources over 4,000 would have been setup across the country for counting of votes.
Counting of electronic votes already started at 8am while counting of paper votes will start at 8:30am. The results of the election will be fully declared by 6pm today. According to the major exits polls BJP will be the single largest party in the country and they will come full with majority.
What time voting will start?
The counting for electronic votes will start at 8am while counting for postal ballots will begin from 8:30 am. This time over 16.49 lakh of 18 lakh postal voters have sent their votes by postal means. The postal ballot options are available for those who can't come to polling booths to cast their votes. This service is available for personnel of armed forces, central police personnel and state police personnel.
Delay in results due to VVPAT slip verification
This time there will be delay of 4-5 hours due to delay in verification of VVPAT slips as per EC guidelines. Finally results will be announced for all the seats by 6pm today.
Who will make government?
BJP and left parties are waiting for the election results; it will be clear by 6pm who will make government for 2019-2024 Lok Sabha.
One the results are declared for all the seats, Election Commission will constitute the new Lok Sabha and for this EC will release official gazette, the names of the elected members. All these process are followed as per Section 73 of the R. P. Act, 1951.