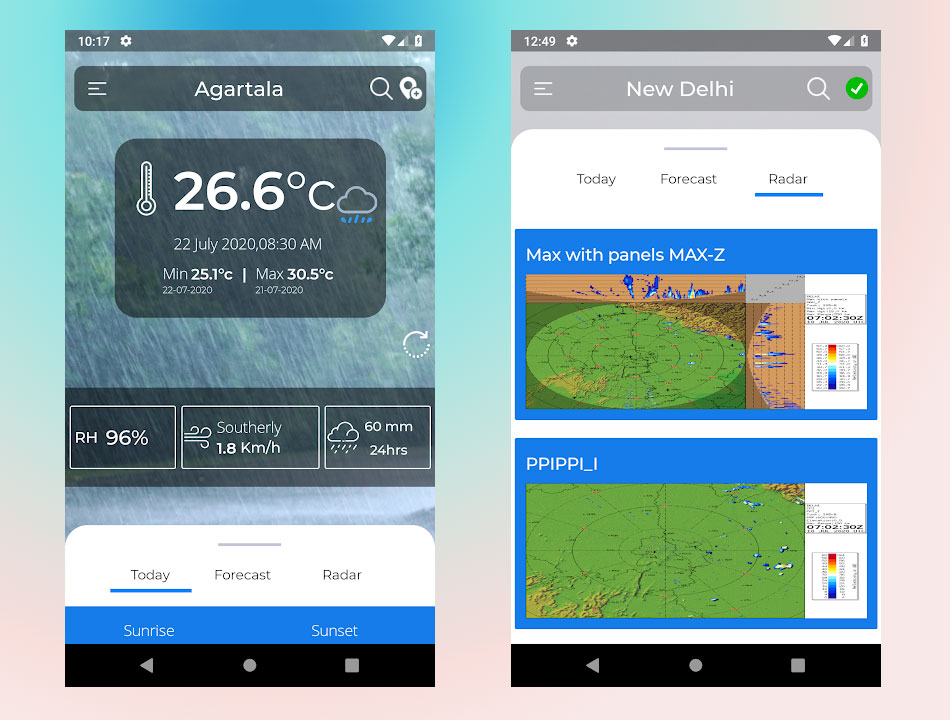 Earth Sciences Minister of India, Harsh Vardhan launched this app which can be found on Play store for Android users and App store for Apple users.
Harsh Vardhan who is the Earth Sciences Minister of India has released a new application made for mobile phones known as Mausam. This app will be capable of providing the users with weather forecasts, nowcasts as well as admonition to reprimand the users about the weather.
In order to create this app, the International Crops Research Institute for the Semi-Arid Tropics (ICRISAT) joined hands with the Indian Institute of Tropical Meteorology (IITM), Pune and the India Meteorological Department (IMD).
Talking at the occasion, Earth Sciences Minister Vardhan addressed that colossal financial investments are required, around double the current financial plan, to expand observational systems, supplant old ships & data and acquire new assets.
The application will offer several kinds of assistance.

It will showcase current climate data of over 200 urban areas, incorporating several factors like temperature, humidity/ moisture per cent, wind velocity and direction. The data will be refreshed eight times each day. Forecasts of the next seven days will be showcased on the app too.

Various other features like three hour cautionary warnings for changes in weather and the ferocity of the change for 800 districts and locals. For this purpose, the app will use colours like yellow, orange and red will be used to show how dangerous the weather can be to warn the people about what they can face.

Mausam is accessible both on Google's Play Store and Apple's App Store.