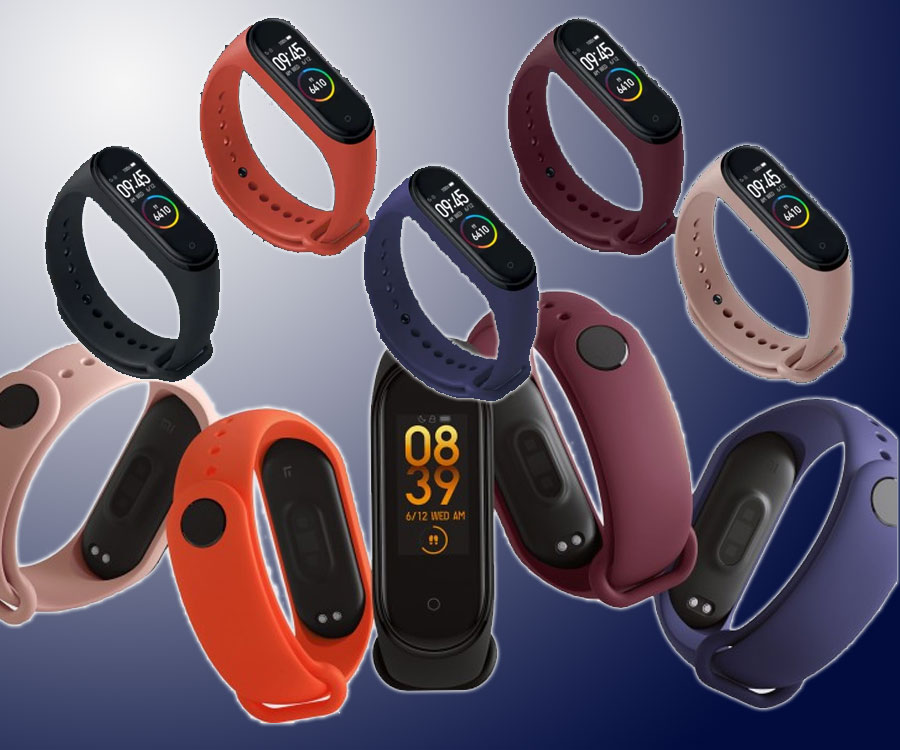 Over the past few years Xiaomi has emerged as one of the top brands in smartphones and smart accessories around the world. Their biggest strength lies in their pricing of the products, which are quite less when compared to similar products from other brands. Even in India, Xiaomi has seen a massive growth in the mobile phone market share, where their various smartphones did extremely well. Currently they hold the maximum percentage of the Indian mobile phone market, surpassing other big brands by a huge margin like Samsung, Oppo and Vivo. Other than the regular smartphones, Xiaomi also produces fitness trackers with the name Mi Band. Mi Bands are very popular among fitness enthusiasts and the previous models of this product did good business.

Recent reports suggests that Xiaomi is all set to launch its brand new fitness tracker the Mi Band 5. This will be an upgrade on the previous Mi Band 4 model, which got mostly good reviews. The launch of Mi Band 5 got delayed due to the current circumstances. The entire world is facing a great challenge to keep up with the financial loss, the production delays and further issues regarding import and export of certain materials and finished products. Amidst all of this, the Mi Band 5 is speculated to hit the market in a few months after being certified in Taiwan. The global outbreak of corona virus has surely made it difficult for brands to properly curate a promotional campaign. Though it can be assumed that there will be several changes in the existing business model due to the current condition of global market and how it is functioning. A big challenge is ahead for not only Xiaomi but every other tech company, to identify the potential customers and to make sure they are getting required services even after the purchase is complete. This can turn out to be the perfect time to build brand image, along with finding potential markets for future products.

There is not much information out their about the product, but it does provide a 1.2 inch display size, which is bigger compared to the display size of Mi Band 4. The new Mi Band 5 may also come with an OLED panel, which is used by most of the fitness trackers that are out there. The price of Mi Bands being in a reasonable range, the use of OLED screen seems to be appropriate. The OLED screen will pave way for a better viewing experience. Xiaomi has not revealed much about the other specifications of the fitness tracker. But with a bigger display, Mi Band 5 can be similar to Redmi Band as per the design is concerned and reading messages might just get easier. Other features of Mi Band 5 may include various sports mode and heart rate monitor. This new product from Xiaomi is supposed to do well as a fitness tracker in the affordable price range. Everyone is waiting eagerly to find out more about the device.