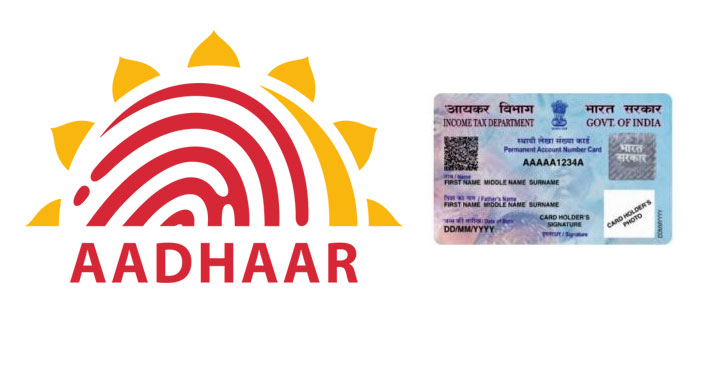 We all know about the earlier directive by Government of India for linking Aadhaar with the Income Tax Pan no within 31st March this year. According to earlier government announcement 31st, March 2019 has been set as the deadline for linking Aadhaar with PAN card holder or tax-payer citizen of India.
Finally, this Sunday on 31st March, Government of India extended the deadline for another 6 months for linking geometric Aadhaar no with the PAN. The announcement has been welcomed by many people across the social spectrum as it is at least making them hope for the delegitimization of linking Aadhaar by the next government post 2019 General Election.
In this respect, it is important to remember that the Government of India with this announcement extended the deadline for linking Aadhaar with Permanent Account Number (PAN) for 6 times. This clearly shows the ground behind the highly debatable nature of the biometric Aadhaar which has been criticised by the intelligentsia, experts and social scientists across the spectrum for violating individual privacy and making individual data vulnerable to data theft and misuses.
According to this latest announcement, now the final deadline for linking the Aadhaar number with PAN is September 30, 2019, unless any specific exemption for the same is cited. This is what the statement released by the Central Board of Direct Taxes (CBDT) expressed.
But you will be wrong to think that for filing income tax return (ITRs) Aadhaar is not mandatory now after this new announcement. Though for linking Aadhaar the deadline has been extended, for filing income tax in the current financial year starting from April 1, Aadhaar is still mandatory as specified by the Income Tax Department earlier.
According to the CBDT, the extension of the deadline only prevented immediate invalidation of the PAN numbers that are yet not linked with Aadhaar. Though the directive remains the same for the next deadline and any PAN not being linked with Aadhaar post-September 30, again faces the risk of being invalidated by the Income Tax authority.
The move aroused various reactions from the people and experts across the spectrum. While some are looking at the decision as a proof that the government is in back foot on implementing Aadhaar, others are welcoming the move as more considerate towards people. In all seriousness, it is to be noted that still, Aadhaar remained a contentious issue for the incumbent government at the center.