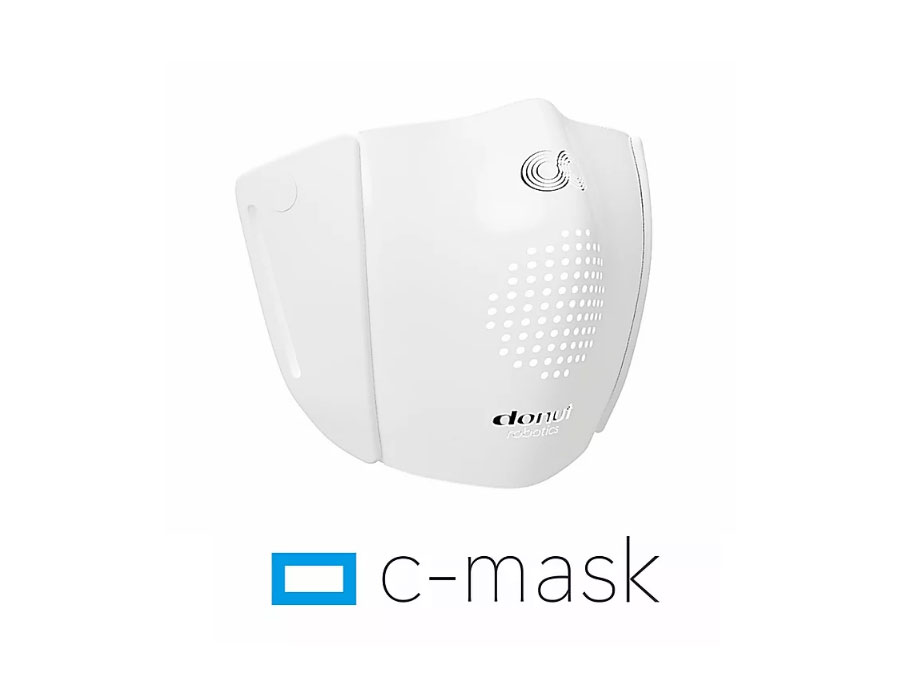 Donut Robotics have come up with an innovation of producing smart masks that are capable of connecting to smartphones, tablets and translating Japanese to 8 different dialects.
The novel Coronavirus has changed the ways of the world very severely. Social distancing has become the new normal. Since the virus spreads in the form of droplets, wearing of masks is recommended throughout the globe. In order to bring innovation to this new norm, a Japanese startup called Donut Robotics has built a net based 'smart mask' capable of transmitting and interpreting of Japanese into eight distinct dialects.
The mask will be made up of plastic and will house a Bluetooth that can connect to several electronics like smartphones and tablets and can decipher articulation into instant texts, calls and enhancement of user's voice.
Taisuke Ono, the chief executive of Donut Robotics "We worked hard for years to develop a robot and we have used that technology to create a product that responds to how the coronavirus has reshaped society."
It was the developers of Donut Robotics that concocted the thought for the mask so as to help the company endure the pandemic. The company suffered a setback when air travel came to a halt due to Coronavirus induced lockdown throughout the world as the company had signed a deal with Tokyo's Haneda airport to provide robot guides. Thus, Donut Robotics feel that tapping into a new market will help them sustain the company and be profitable.
The company is targeting the markets of Japan along with China, Europe and the US. It is expected to launch from September onwards.
The masks will be available at the price of $40. This mask will also allow the organisation to generate revenue via subscriptions from the app that the company will launch.
--Vinayak Sharma