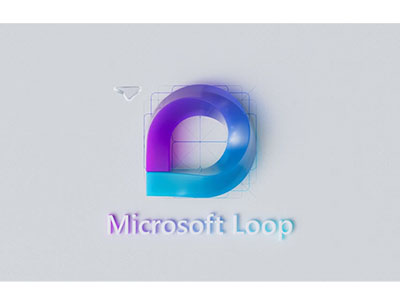 Loop is a fresh take on Microsoft's standard Office programmes, featuring portable components that can be shared and changed across several apps.
Loop is a unique approach to Microsoft's typical Office programmes, introducing portable components that can be shared and updated across many apps.
The days of switching to a separate Office software to modify a specific component like a table, list, or note are over with Microsoft Loop. Here's all you need to know about Microsoft's Loop collaboration tool and why it's so amazing.
Microsoft Loop is a new software that allows you to create dynamic content blocks that can be shared between Office apps and updated in real-time. Without launching a specific Office app, you may change a Loop component in any Office app.
Loop is based on Microsoft's Fluid framework, which was presented during the company's Build developer conference in 2020. Loop components (formerly known as Fluid components), Loop pages, and Loop workspaces are the basic building pieces for understanding how Loop works.
Loop components are similar to Office content Lego pieces. Simple items like tables and notes can be used as loop components, but they can also be considerably more complex. Loop components in Office programmes will also feature additional blocks of information like a voting table and a status tracker, in addition to the standard graphs, tables, notes, and so on.
All Loop components are shared between apps and, even better, allow for collaboration across apps, allowing you to change them without switching apps. A Loop component, a Microsoft Teams chat, or a Loop page may all be edited directly from your email app. Loop components, like Google Docs documents, are constantly in sync, so you know you're looking at the most recent version of a project.
Loop pages, on the other hand, are a single location for arranging your Loop components, as the name indicates. Finally, Loop workspaces provide a central location for seeing and tracking the status of all your projects. Workspaces function as a whiteboard, providing a birds-eye perspective of projects on Loop pages and their associated Loop components.
Loop components will be available across Microsoft 365 products, including Teams, Outlook, and OneNote, starting November 2021. The app, on the other hand, will be released "in the upcoming months," according to the business.
It's a nice concept to be able to jump in and modify different content blocks without having to switch applications, and Microsoft expects that developers will be able to use its open-source Fluid framework as well.
If this happens, Loop components will be able to be shared and edited across a wide range of programmes outside of Microsoft's Office environment.