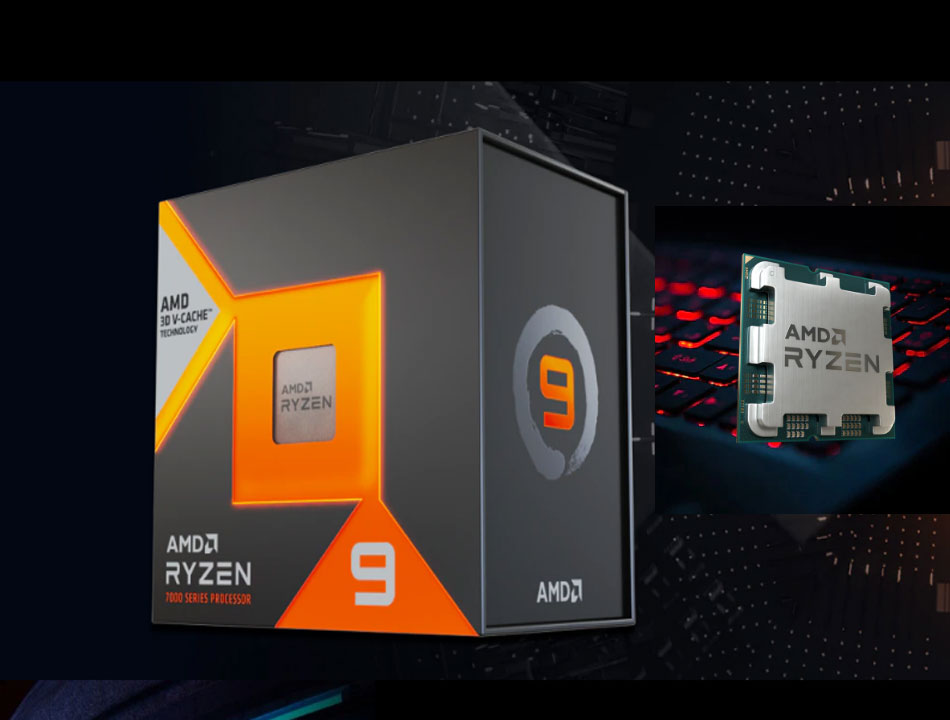 Electronic giant AMD has unveiled Ryzen 7000 CPUs for Smartphones and CES 2023 for Desktops. There are two new CPU's introduced to the company's CPU portfolios. These new processors will be able to run the latest applications and games on the Smartphones/Desktop hardware. According to the reports these CPU's are useful for gaming, for content creations, for professionals and also for the general users.
Company unveils AMD 65W Ryzen 7000 series desktop processors and new Ryzen 7000X3D series desktop processors. These CPU's are based on the CPU Socket AM5. According to the reports, the company also instructed a new AMD processor, Ryzen 7045HX, which is a mobile processor and comes with 50% more performance than the predecessors.
AMD also introduced a new mobile processor series, Ryzen 7040, which is powerful and it's one of the first mobile CPU with artificial intelligence-specific x86 hardware. The support for AI will definitely help developers in coming up with the applications that use AI. Mobile phone manufacturers will be able to use AI features of CPU to design and manufacture better smartphones in the coming months.
AMD also introduced Ryzen 7045HX series mobile processors that are based on cutting-edge 5nm process technology. This mobile processor series features up to 16 Zen 4 cores and 32 threads. Ryzen 7045HX series mobile processors are designed to support the latest DDR5 memory.
AMD Ryzen 7040 series processors are for PC laptops and come with up to eight Zen 4 cores, which are integrated AMD RDNA 3 graphics architecture.
AI Technology used in Ryzen CPU
AMD developed AI technology for their CPU and it is available with the Ryzen CPU's. AMD Ryzen CPU is based on the Ryzen AI Technology, which is a dedicated artificial intelligence hardware in the X86 processor series. Ryzen 7040 mobile processor is also an AI CPU and this brings AI based hardware to the mobile devices. The AI technology is also coming to the AMD XDNA to the laptops which will bring AI experience in real-time to the applications.
Graphics for AMD based Laptops
AMD brings AMD RDNA 3 architecture to AMD Radeon RX 7000 based laptops which give advanced image processing capacity to these laptops. This graphics is very useful to run 1080p based games. These technologies will help in bringing next-generations of premium laptops.Thus this will make these laptops very useful for gaming and general work.
AMD also introduced the Ryzen 7000 processor series which features 3D V-Cache technology. In this processor series there are 16 cores, 32 threads, along with up to 144 MB of cache on the CPUs.
According to the company's claims these are the world's ultimate game processors. These are the world's most advanced desktop processors for gaming and home/business use. These processors support easy overclock to provide high performance at gaming.