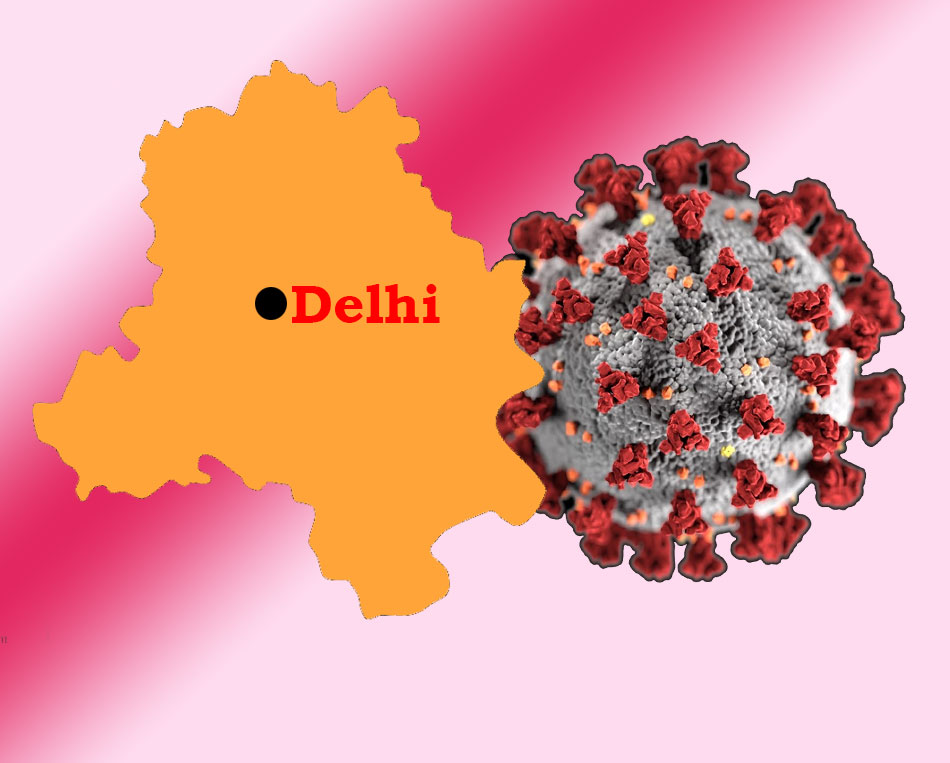 As the situation continues to worsen in the nation's capital, the government now divides containment zones to smaller units for better surveillance.
With an increase in testing in Delhi, containment zones in the capital of India have risen to a humongous 421 out of which an expansion of 141 have been witnessed in the last few days. This increase in containment zone took place due to Goverment's reconstructed strategy in which the hotspots will be divided to smaller groups for better reconnaissance and control of the outbreak.
The meeting between the Centre and Delhi's AAP on 26th June led to a new plan being formulated which led to testing was to increase significantly.
Delhi Chief Secretary Vijay Dev said The new containment zone strategy focuses on breaking down existing ones into smaller containment zones. The strategy was finalised on June 26, within the given deadline, and implemented at the earliest. District magistrates have redesigned containment zones so as to ensure that all clusters are comprehensively brought under aggressive surveillance. The next goal is to accomplish a full health survey of all residents of these containment zones by June 30."
Health testing of over 2,50,000 individuals living in each one of 11 containment zones. The symptomatic citizens will be tested for COVID-19 via antigen kits. These kits are super quick as they can provide results within 30 minutes.
As per records shown by governments, areas like Hari Nagar, Pratap Nagar, Ghanta Ghar in Malkaganj, Alipur, Mahendru Enclave, Jahangirpuri, GTB Nagar, Meet Nagar, Sangam Vihar, Badarpur, Tilak Vihar, Pratap Nagar, Ghanta Ghar in Malkaganj, Alipur, Mahendru Enclave and Hari Nagar are all Corona hot spots.
North Delhi is said to have 59 containment zones, there are 56 in South, 33 in East and West delhi houses 25 zones.
These containment zones which have been divided will help in further surveillance as now the government and police can finally monitor these areas with better effectiveness and efficiency. These areas will also be sanitised frequently. People living in these zones will also be asked to step out of their homes only when deemed necessary.
Other strategies include serological tests and door to door surveillance.
With the captial now having a total of 83,077 positive cases which are rising everyday with an average of over 3,000; such moves were absolutely necessary and one would hope that they help improve Delhi's COVID-19 situation.