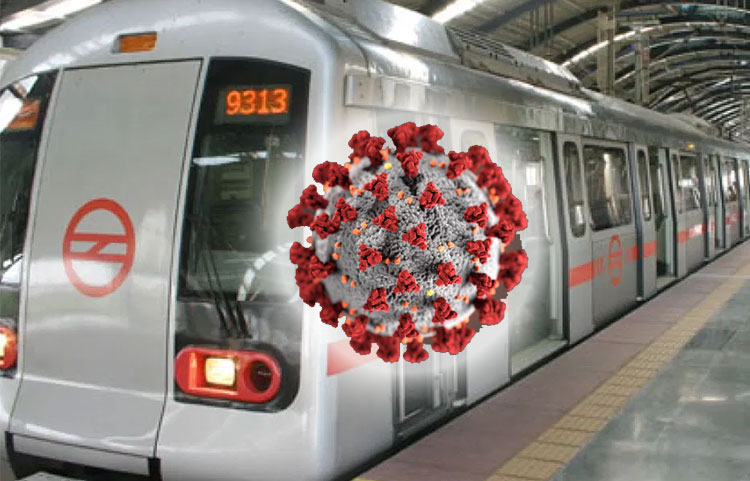 Now with the capital of the nation slowly but surely getting back on track, its metro services might resume too.
It was in March 22 that due to the widespread of novel COVID-19 pandemic metro services in Delhi along with certain other facilities were shut down. Now with the capital of the nation slowly but surely getting back on track, its metro services might resume too.
Under the guidelines of Unlock 4 which will be announced by the Home Ministry, DMRC might not longer allow the usage of tokens and cash for transportation via metro. The whole process is expected to be 'smart'. Only cards shall be used for travelling and they will be recharged through a cashless mode.
DMRC said "All transactions for recharge of cards, etc will be through cashless mode, tokens will not be allowed for travel, only smart cards/QR code will be allowed, ticket vending machines will not accept cash."
It is also said that parking facilities which a station provides along with bus services nearby to it shall remain unavailable for the time being.
QR code tickets that are linked with the Aarogya Setu app shall be used. This method ensures the safety of passengers and will alert them of any potential 'threat'.
But given the circumstances, not all entry points in metro stations are capable of filtering QR codes. As a result, commuters should utilize different credit only modes including credit or check cards, e-wallets like Paytm and new brilliant cards 'Autope' which can be connected with banks of the user.
The Standard Operating Procedure also said "The duration of trains waiting at every station will be increased substantially so that passengers have sufficient time to board and alight. There will be announcements inside trains and stations for maintaining social distancing. Some stations may be skipped if sufficient passengers are not available or the train is already full"
The temperature of 24-28 degree Celsius will be maintained in the metro. Wearing a mask shall be made mandatory. Thermal screening is also expected to take place with sanitisers made readily available.
Lifts will have no more than 3 passengers at one point of time while every passenger will have to stand on different steps of the escalator.
More workers shall be employed too so as to frequently disinfect the the station and the metros. Security shall be tightened too so as to maintain harmony in the station.