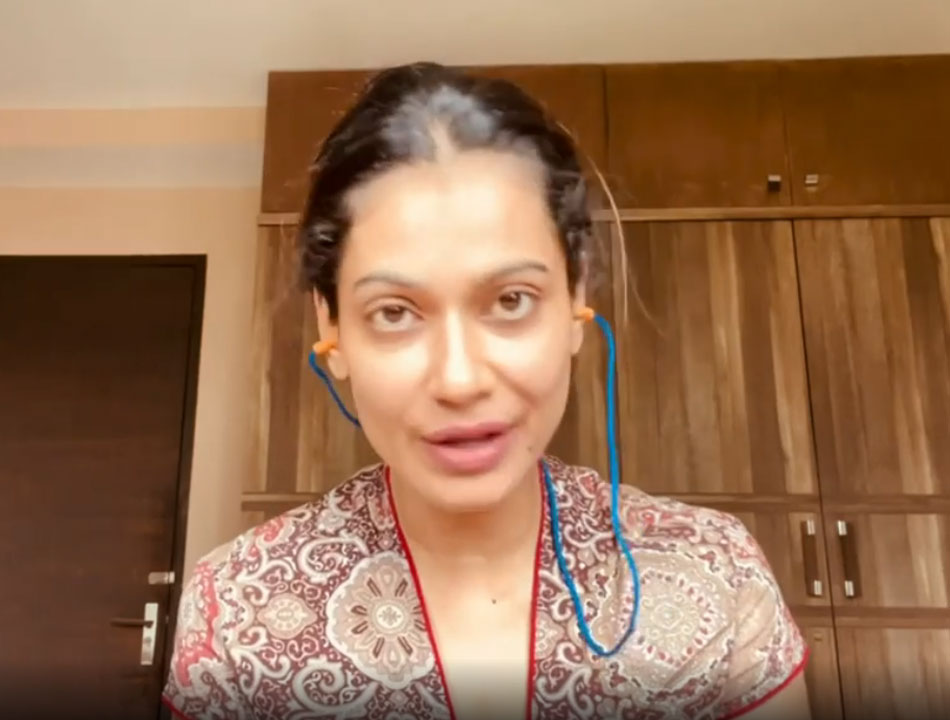 An FIR has been registered against Indian actress and reality TV star, Payal Rohatgi for defamatory videos, the actress had put up on social media, about the Nehru-Gandhi family. The FIR was filed at Shivaji Nagar police station in Pune, by office-bearers of the Pune city Congress committee.

Payal Rohatgi is facing charges for using objectionable words against Mahatma Gandhi, Jawaharlal Nehru, Indira Gandhi and Rajiv Gandhi, in a 'defamatory clip' posted on by her on the internet, under sections 153 (a), 500, 505(2) and 34 of IPC.

As per the registered complaint, the actor made the video with an unidentified person, which she then went on to post on social media. On seeing the video, Congress leader and office-bearer to the party's Pune city unit, Sangita Tiwari approached the police to register the offence.

This is not the first time the actress has been reported to the Police. Last year too, Payal Rohatgi made headlines when she was detained by the Rajasthan Police. Wherein she was also detained for a defamatory video against the former Indian Prime minister, Jawaharlal Nehru, his father Motilal Nehru and the Nehru family. Youth Congress leader Charmesh Sharma had filed the complaint then, under sections 66 and 67 of the IT Act. However, she was granted bail later, by the local court in Bundi, Rajasthan. Very recently as well, the actress was arrested by the satellite police in Ahmedabad, after she had hurled abuses at the chairman of her society on social media.

The actress, a former big boss contestant, is known for her strong opinionated videos on social media, which seems to be the cause of a lot of her legal troubles. Recently, she was seen talking about widespread drug use in Bollywood, giving her two cents on Armaan Kholi being arrested by the NCB last week.
-Supratik Mitra (01/09/2021)