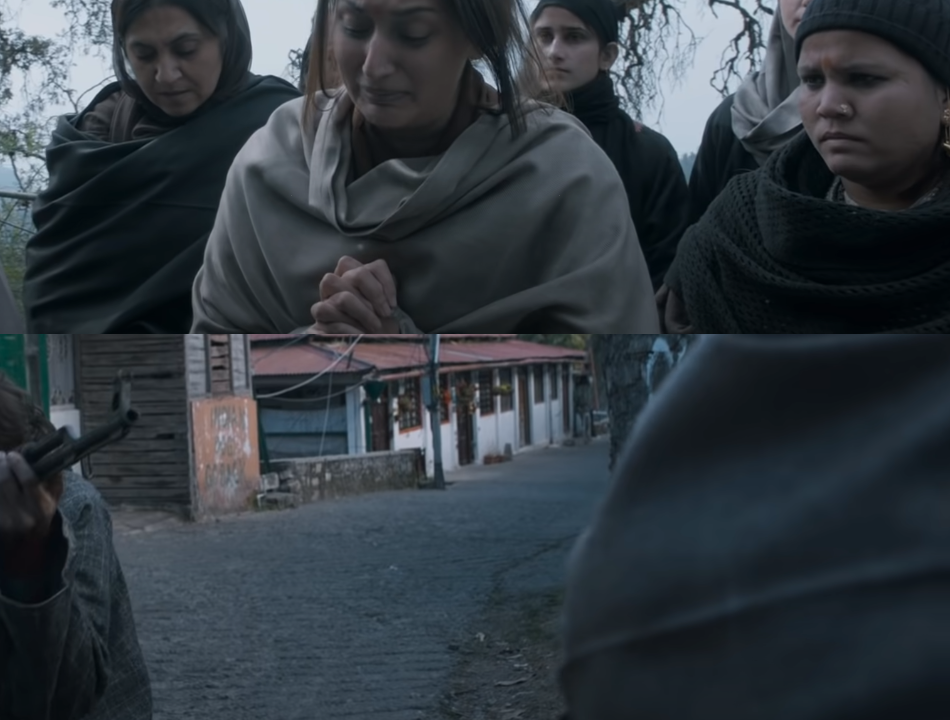 Shattering box office records in second week, Vivek Agnihotri's directorial, The Kashmir Files earned Rs. 168 cores in 10 days. Movie crossed Rs. 150 mark on Sunday. The Kashmir Files is creating all the history on the box office and its trending like 'Bahubali 2'. The Kashmir Files is praised by the Prime Minister of India and many other big shots of India.
The Kashmir Files is Hindi Movie directed by Vivek Agnihotri is a true story of suffering of Kashmiri Pandits in 1990. This movie presents the real story of the suffering of Kashmiri Pandits and the brutality on them during 1990.
Day wise collection of The Kashmir Files:
Day 1: Rs. 3.5 Cr.
Day 2: Rs. 8.5 Cr.
Day 3: Rs. 15.1 Cr
Day 4: Rs. 15.05 Cr
Day 5: Rs. 18 Cr
Day 6: Rs. 19.05 Cr
Day 7: Rs. 18.05 Cr
Day 8: Rs. 19.15 Cr
Day 9: Rs. 24.80 Cr
Day 10: Rs. 27.50 Cr
Total: Rs. 168.75 Cr
The Kashmir Files box office collection crossed Rs. 168 crore mark on Sunday. Film is very popular in the box offices and its popularity is increasing through mouth-to-mouth popularity.
This movie was released on March 11 in very few screens, but due to growing demand and mouth-to-mouth advertisement, now the movie is being screened in thousands of screens in India. People are asking about its dubbed versions in other India regional languages.
The Kashmir Files is based on the mass killing of Kashmiri Hindus during the Kashmir insurgency in 1990. Over 5 lacs Kashmiri Hindus left their houses and were forced to stay as refugees in their own country.
This film is based on the real story and stars Anupam Kher, Darshan Kumar, Mithun Chakraborty and Pallavi Joshi.
Fim is very popular and it recorded over 70.72% Hindi Occupancy on Saturday, March 19, 2022. By Sunday movie fetched Rs. 168.75 Cr, which is a huge success in the Hindi Movie industry.
On the 10th day The Kashmir Files earned Rs 27.50 crore and this earning is the highest single day collection till now. Movies are getting popular very fast in the Hindi speaking states. The Kashmir Files is expected to cross Rs 175 crore marks by Monday. The Kashmir Files film is expected to earn Rs. 1,000 core soon.
Trade Analyst Taran Adarsh tweeted, "#TheKashmirFiles is a ONE-HORSE RACE... Day 9 [Sat] is HIGHER than *all 8 days*... Trending like #Baahubali2 in *Weekend 2*... There's a *strong possibility* of hitting 28 cr - 30 cr today [Day 10]... [Week 2] Fri 19.15 cr, Sat 24.80 cr. Total: 141.25 cr. #India biz (sic)."
The Kashmir Files is based on the true story of Kashmiri Pandits in 1990's Kashmir insurgency. This movie presents the true story of victims of The Kashmir Genocide of Kashmiri Pandit Community. Movie presents the eye-opening facts about democracy, religion, politics and humanity.
Casts of The Kashmir Files
● Anupam Kher as Pushkarnath
● Mithun Chakraborty as Brahma Dutt
● Darshan Kumar as Krishna Pandit
● Pallavi Joshi as Radhika Menon
● Bhasha Sumbali as Shraddha Pandit and
● Chinmay Mandlekar as Farooq Malik aka Bitta and others