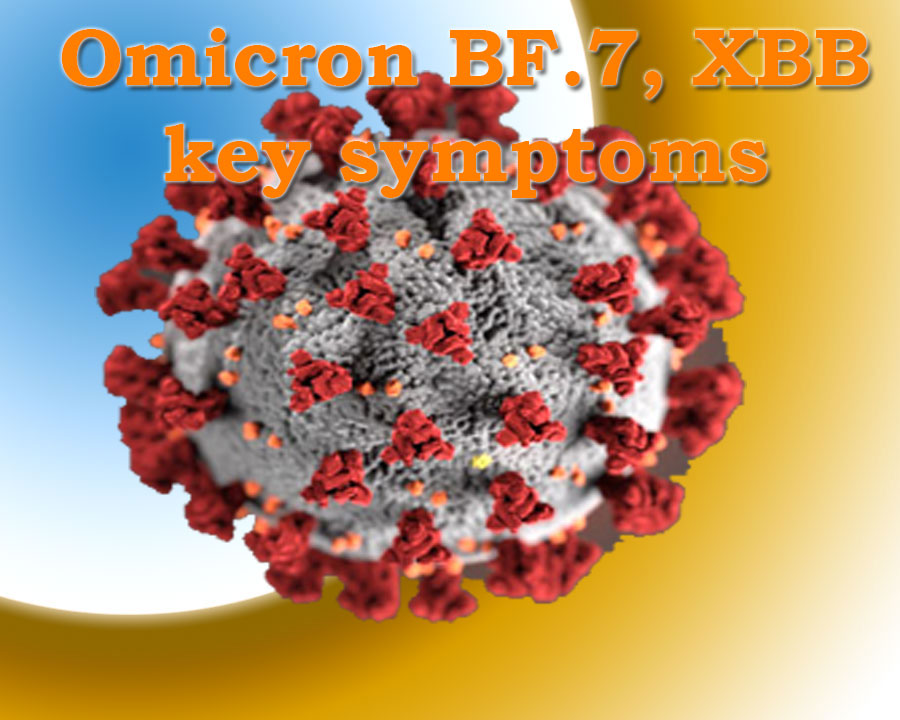 According to the recent notification from the World Health Organisation, over 500 variants of omicron are circulating worldwide. Due to this move Covid-19 wave will be coming worldwide in the coming days. Omicron BF.7 and XBB are highly infective and considered dangerous which is causing fresh waves in China, Japan and other countries. In India also there variants have been detected. So, people should know about the symptoms of the latest variants of Covid-19 virus. Let's see the Omicron BF.7, XBB key symptoms.

Possible Covid-19 virus variant currently circulation in India

Several variants of Covid-19 virus are currently circulating in India and among these the more deadly variants are XBB. The XBB variant is a recombination of the BA.2.75 and BJ.1., and BA.2.75, BQ.1, BA.2. Currently the BF.7 variant is responsible for the massive outbreak of Covid-19 infection in China. In China it reported that over 9,000 people are dying per day. The BF.7 variant is highly infectious and causing mass infection in China.

The most dominant variants as per the official data are XBB and BA.2.75, which is causing the current outbreak of Covid-19 around the world. People are advised to follow the proper Covid behaviours to protect themself from the infection.

The XBB variant is highly infective and this is responsible for 56% of the Covid cases in the country. According to the experts the key symptoms related to these variants are runny nose, sore throat, fever and even headache.

The official statement of INSACOG stated "Modest increase in the spread of XBB in Singapore has been observed. However, there has been no report of increase in severity of disease or increase in hospitalization associated with these variants. Among the Indian patients the disease is mild like with other Omicron sub-lineages and no increase in severity is noted."

According to the official INSACOG statement, BA.2.75 is a sub variant of the Omicron which is currently causing 44% of the infections. This variant is the most circulating variant and started circulating from July 2022.

Here are the top symptoms reported so far:
Sore Throat
Runny Nose
Blocked Nose
Sneezing
Cough without phlegm ( Dry cough)
Headache
Cough with phlegm
Hoarse voice
Muscle aches and pains
An altered sense of smell

According to the Union Health Ministry data, India recorded 134 new coronavirus infections cases in the past 24 hours. With this, the country's cumulative tally has gone up to 4.46 crore while death toll remains 530,707.