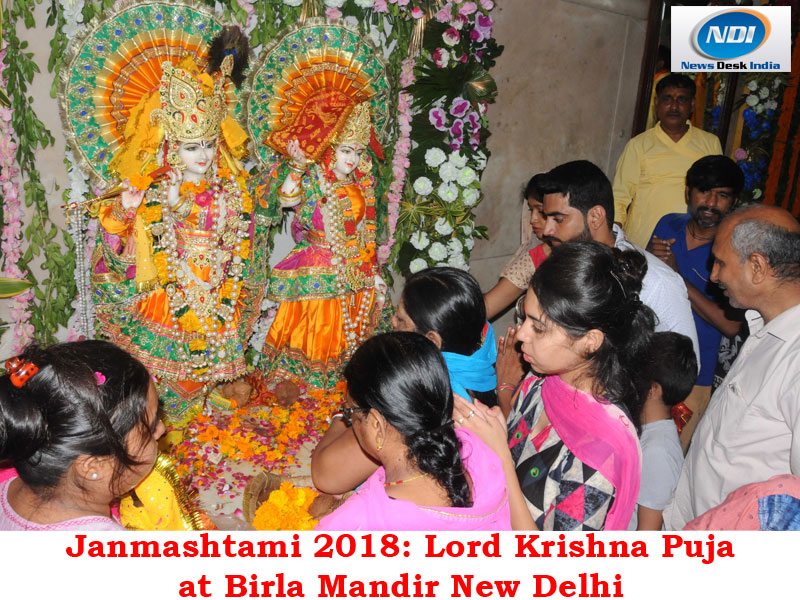 The nation is celebrating one of the most widespread festival Janmashtami or Krishna Janmashtami with great fun and fervour. Janmashtami is the birth anniversary of Lord Krishna celebrated every year on the eighth day or Ashtami of Bhadrapad of Hindu calendar that coincides with August or September of Gregorian Calendar. This year the joyous occasion was observed on 2nd and 3rd September. The birthday of Lord Krishna is celebrated on two days due to differences between various sects who worship Krishna.
India being land of religious splendour has a very long list of worshipped figures and Lord Krishna is one of them. According to Hindu mythology Krishna is the eighth Avatar of Lord Vishnu who was born in human form. Krishna is perhaps the most charming and adorable deity of the Hindus and his figurines or idols are treated like families' own child in various homes across the country. The devotion shown to Krishna is not limited only to as followers in many other countries observe the day with similar spirit. Celebration are organised in countries like Nepal, Bangladesh, Fiji, England etc.
International Society for Krishna Consciousness or ISKON, founded in New York city 1966, which was formed spread Bhakti Yoga practice globally, organises celebrations at large scale in their own unique fashion. The religious institution, which extends over India and even in Eastern Europe, is joint by many international communities that believe in indulging into thoughts and actions for pleasing Krishna and elevating spiritually.
Although the devotees of Krishna reside in various corners of the world, the most wonderful spectacle of this Janmashtami can be seen in Indian states like Uttar Pradesh, Maharashtra, Gujarat, Rajasthan and different regions of South India.
In West Bengal, Janmashtami is being celebrated on both the days by performing worshipping rituals and organising events at many places. In Mumbai dahi handi contests were arranged in numerous places, where human pyramids were formed to burst open butter filled earthen clay pots hung at high altitudes. Mathura and Vrindavan, believed to be the places where Krishna grew up, are also holding celebrations with usual pomp and show.
Temples were decorated, dance, singing, colour smearing and other events are lined up in commemoration of the birth of their beloved God Krishna. Many pilgrims have gathered to attend the grand events. Worshippers have also thronged the temples of Dwarka, where Krishna was said to establish his Kingdom. The Mangal Aarti and singing programs are the main attractions of Janmashtami at this pilgrimage of Gujarat. Bhaktivedanta Manor in Watford, England that holds one of the largest gathering for Indians outside India observed Janmashtami on Sunday with many attendants dressed as Krishna gathering to pray.
Huge processions were part of Janmashtami in various parts of the country. Apart from from several public programmes, private Pujas are performed at midnight by Krishna's devotees, who generally observe strict fast throughout the day. This is because, as per mythology, Krishna was born during midnight in a prison to Devaki and Vasudev.