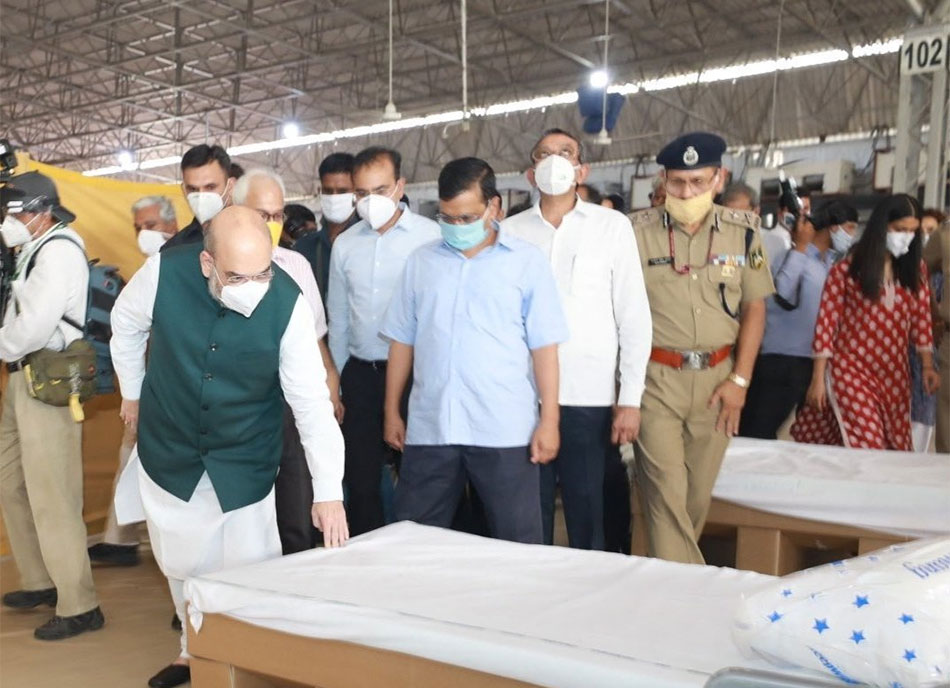 As the total cases in Delhi reach a massive 73,780 and 2,429 deaths; the government starts testing on a large scale.
Delhi has overtaken Mumbai in terms of daily coronavirus cases. It had been predicted from many past weeks and now it has come into action.
The national capital now has over 70,000 cases out of which 40,000 have been detected in the past few weeks.
In order to combat the virus, the Government has started taking innumerable measures.
CM Arvind Kejriwal on Friday tweeted "Delhi conducted highest no of tests in a singly day yesterday- 21,144 We have increased testing 4 times Delhi now following strategy of very aggressive testing and isolation"
AAP leader also thanked the Central Government for providing enough testing survey kits so that mass testing could take place.
In the past few months, there have been plenty complaints regarding shortage of beds, ventilators in Delhi.
Over that matter the Chief Minister said "In the last one week, the number of beds has increased significantly. There are 13,500 beds present in Delhi now, of which 6500 are occupied. Also, 20000 tests are being conducted daily. I thank Centre for providing us the needed testing kits."
The government has also bought 4,000 oxygen concentrators.
Serological survey--
Delhi Government along with the help of Dr VK Paul committee formulated an eight-point 'Revised COVID Response Plan' in order limit the spread of the virus and combat it.
As a result, Serological survey and house to house screening will take place by 6th July.
A Home Ministry spokesperson tweet "Survey will begin from June 27, training of all the concerned survey teams was completed yesterday"
These serology tests will shed more light on immunity that the positive patients develop against the virus.
Such surveys will help the government forecast their future strategy so as to combat the novel Coronavirus and change Delhi's fortunes as such moves detect the virus early and minimise its spread.
As per government estimates, Delhi have a total of 5.5 lakh total infected citizens.