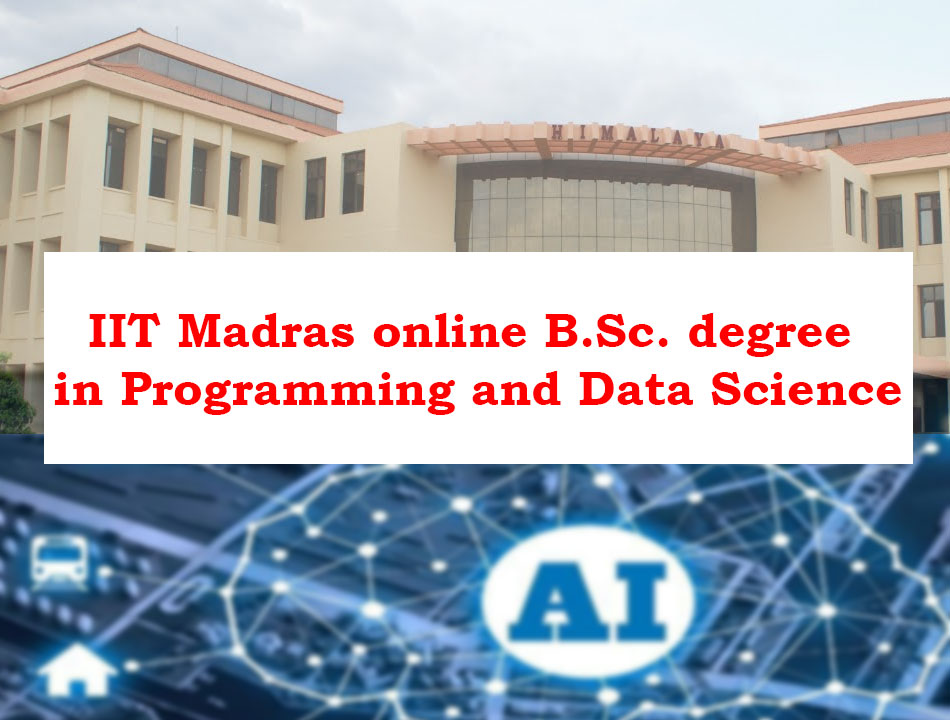 IIT Madras is set to launch World's first virtual B.Sc degree in Programming and Data Science amid the Coronavirus situation.
Indian Institute of Technology in Madras is set to launch a virtual course in the field of B.Sc in Programming and Data Science. The programme is available to any individual who has passed Class XII, with English and Maths at the Class X level and took on any on-campus UG course.
With the lockdown and the daily spike in case of novel COVID-19, reaching any educational institute's premises is risky and not at all safe. Thus, this programme will be uploaded on an online portal and will pull in students from even remote pieces of India that will assist them in being ahead in their profession ventures.
So as to maintain an environment that fully facilitates a classroom, the course will consist of recording from college's workforce and faculty, week after week assignments and exams with proper invigilation.
Thus, skills like data management, model examples to increase administrative bits of knowledge, forecasting business choices and decisions will be taught and could be added to resumes by the students.
Director of IIT Madras, Prof. Bhaskar Ramamurthi also said "We are delighted to offer a program that will make quality education inclusive and address a pressing need in today's challenging higher education environment. This programme not only embraces the trend of moving education online but also provides a platform to create skilled and employable women and men in a data-driven world. We are confident that this program will maintain the high standards that the Institution has set for itself."
This exceptional web based course will be available in three distinct stages – Foundational Programme, Diploma Programme and Degree Programme. At each stage, understudies will have the opportunity to exit from the programme and get a Certificate, Diploma or a Degree from India's most prestigious institute.
Therefore, if eligible, candidates will have to fill a Rs 3,000 form which will make them registered for giving the qualifying exam. After qualifying, students will gain admittance for 4 weeks and will learn subjects like Mathematics, English, Statistics and Computational Thinking. These 4 weeks of academia will incorporate regular online classes, assignment submissions and at the end of the 4 week period, an in-person examination.