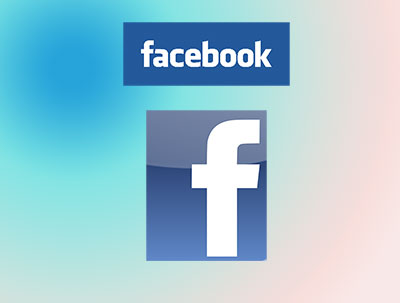 Activists and journalists will now be regarded as "involuntary" public figures, according to Facebook's global safety chief, bolstering protections against harassment and abuse directed against them.
In an interview this week, Facebook's global safety head indicated that activists and journalists will henceforth be counted as "involuntary" public figures, increasing safeguards against harassment and abuse directed against them. The social media business, which enables public people to receive more critical criticism than private persons, is revising its stance on harassment of journalists and "human rights advocates," whom it claims are in the public eye because of their job rather than their public personalities.
Global legislators and regulators have been scrutinising Facebook's content moderation procedures and the damages associated with its platforms, with internal papers revealed by a whistleblower providing the foundation for a US Senate hearing last week.
The treatment of public figures and information uploaded by or about those figures by Facebook, which has roughly 2.8 billion monthly active users, has been a source of heated dispute. The company's "cross-check" mechanism has been in the limelight in recent weeks, with the Wall Street Journal revealing that it had the effect of exempting some high-profile users from normal Facebook restrictions.
As part of a quality-control effort, Facebook exempts some celebrities, lawmakers, and other high-profile users from certain of its restrictions for posts, reported Wall Street Journal last month. According to a report citing internal papers, the "cross-check" or "XCheck" programme shields millions of elite users from regulations that Facebook purports to apply evenly across the social network.
The report highlights examples of high-profile people's posts, such as one from soccer player Neymar that showed naked photos of a lady who accused him of rape and was later removed by Facebook.
According to the Journal's report, some users are "white-listed," meaning they are exempt from enforcement measures, while in other situations, evaluations of potentially problematic information are simply not conducted. According to the study, XCheck will have at least 5.8 million users by 2020.
A double standard on content filtering would go against Facebook's pledges to an independent board set up to settle disputes over what may be posted on the largest social network.
In terms of the protections it provides around online discussion, Facebook distinguishes between public figures and private individuals: for example, users are generally allowed to call for the death of a celebrity in discussions on the platform as long as they do not tag or directly mention the celebrity. According to Facebook's standards, they cannot ask for the death of a private individual, or now a journalist.
Other involuntary public figures are evaluated on a case-by-case basis, according to the firm, which refuses to provide a list. Because George Floyd was designated an involuntary public person, Facebook said earlier this year that it would delete anything celebrating, applauding, or ridiculing his death.
Antigone Davis, Facebook's Global Head of Safety, said the company was increasing the sorts of assaults it wouldn't tolerate on prominent figures on its platforms as part of an attempt to minimise attacks that disproportionately affect women, people of colour, and LGBTQ people.
Facebook will no longer allow harsh and unwelcome sexualizing content, disparaging sexualized altered pictures or drawings, or direct negative assaults on a person's looks in comments on a prominent figure's page, for example.