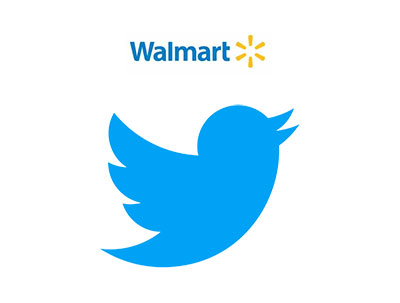 Twitter and Walmart are teaming up to create a live-streamed online shopping experience. Users will be able to make purchases straight from companies while viewing a live broadcast on the microblogging site.
Twitter is partnering up with Walmart to establish a live-streamed online shopping effort. Users will be able to make purchases from businesses directly on the microblogging platform while also watching a live broadcast.
On November 28, the business will conduct its first live retail stream test. Jason Derulo, a well-known R&B performer, will host the evening. Electronics, home items, fashion, seasonal decor, surprise special guests, and much more will be available for purchase throughout the Live Shopping event. Twitter Shopping Manager is also being tested by the social media business.
Twitter unveiled the new live shopping experience in a blog post on November 22. On November 28, Twitter and Walmart will kick off Cyber Week with the first-ever shoppable broadcast on Twitter. At 7 p.m. ET, the Cyber Deals Sunday event will begin (5:30am IST). Users may watch the live broadcast and shop for Walmart products during the event (on iOS and desktop). A 30-minute variety show will be hosted by Derulo.
People can check out the Shoppable Banner and Shop Tab on the live event's page while watching a Live Shopping stream on Twitter. Customers can also watch the livestream on the merchant's website through an in-app browser, so they don't have to stop shopping to watch the performance.
"Livestreaming on Twitter gives businesses the power to engage with their most influential fans and adding the ability to shop into this experience is a natural extension to attracting and engaging with receptive audiences", Twitter noted about the feature.
Twitter has also begun developing a Twitter Shopping Manager to help merchants onboard and manage their product catalogues. According to the company, this will provide retailers with a one-stop-shop for managing how they appear on Twitter. Twitter stated that it plans to introduce more products in the future to make buying on Twitter a different experience.
Twitter's venture into livestream purchasing is the result of a feature known as Shop Module. People can shop for things using an in-app browser, which was introduced in July of this year. A dedicated place at the top of a profile where businesses can promote their products is known as the Shop Module. Users with the Shop Module enabled on Twitter can visit such profiles and scroll through the product carousel. They can touch on things they're interested in to see similar ones in an in-app browser without leaving Twitter.
Twitter recently was seen expanding its tipping feature to Android devices, allowing users to give money to their favourite content creators. The Tip Jar feature was added to the iOS platform earlier this year, allowing producers, journalists, and organisations to monetize their tweets in the form of tips. This tool allows users to share links to their Bandcamp, Cash App, Patreon, Paypal, and Venmo accounts in order to get tips from their followers. Separately, Twitter is said to be discontinuing support for Accelerated Mobile Pages (AMP) on both iOS and Android.