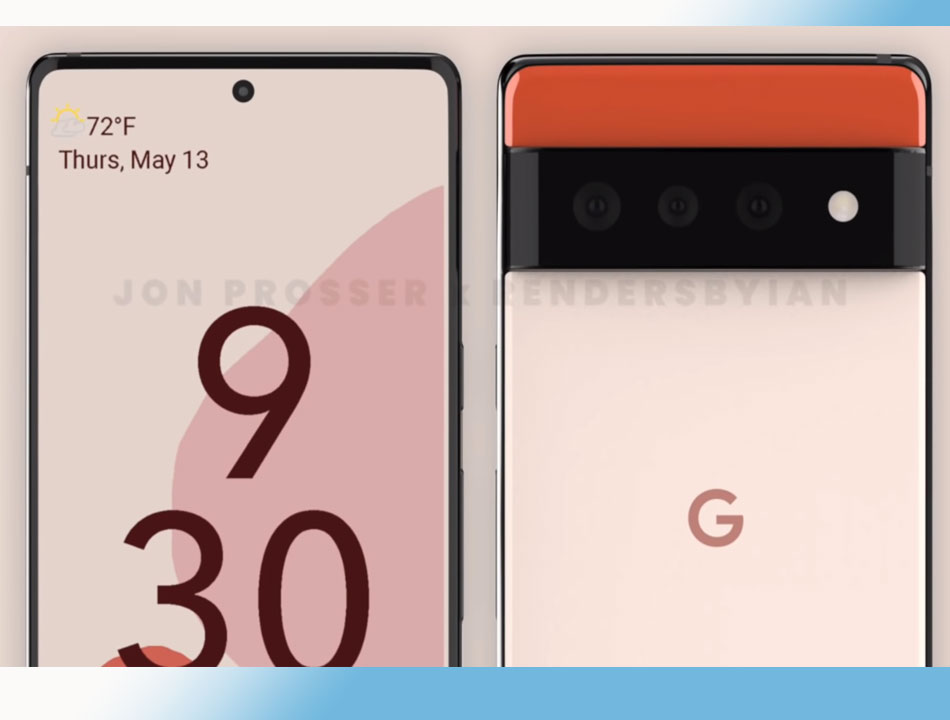 Max Weinbach alleged Pixel 6 leak is out which suggest that Google is working on the 'Pro' device which will come with a new radical design. The new video posted by tipster Max Weinbach on the YouTube shows a huge camera bump at back.
A new leaked video of Google Pixel 6 series smartphone has been revealed by tipster Max Weinbach on his YouTube channel, which gives the detailed design of the upcoming Pixel 6 smartphones. As per the video, Google Pixel 6 will come with a completely revamped design. But in this smartphone the camera hump is usually moved away in one corner. In the video the camera can be seen in a rectangular module in back.
After two years the Pixel 6 is shaping up and Google is working on it to launch, Pixel 6 smartphone in coming months, yet there is no official on the launch date of the smartphone. The Pixel 6 will be powered by Google-designed Whitechapel chipset. This leak video shows the details of the upcoming Google Pixel 6 smartphones.
In the leaked video, Max Weinbach reveals that the Pixel series will come in regular Pixel 6 and Pixel 6 Pro. According to the video Google seems removing the XL moniker in the Pixel 6 smartphones.
The design of the upcoming Google Pixel 6 smartphones is altogether different from the previous Pixel phones. Into the Pixel 6 there is an orange band on the top of the phone and then camera hump. After this the phone color is white.
According to the video, the Pixel 6 series smartphones will come in two colours. The leaked video shows the 3D renders of the two colors of upcoming Google Pixel 6 smartphones.
The Pixel 6 to come with a white body at the back and it will have an orange band on top. The Pixel 6 Pro will have a slightly washed out orange colour on the back.
Google Pixel 4 had an orange colour option and now it is coming back to the Google Pixels 6 smartphone series.
Google is expected to come with an in-display, fingerprint display sensor on the upcoming Pixel 6 smartphones. According to the video, the Pixel 6 Pro could come in a champagne colour finish. Google Pixel 6 smartphones might come with more expensive variants.
Google Pixel 6 might come with a new chipset to make this phone as competitive as possible. Once the official statement is available, we will be able to know more details about this smartphone.
Pixel 6 Design Features:
A large horizontal camera bump
New chip module
More than one color variant
Centered hole-punch for the selfie camera
Phone will also come in champagne color
An under-display fingerprint sensor
There is no further specification of this phone in the leaked video.