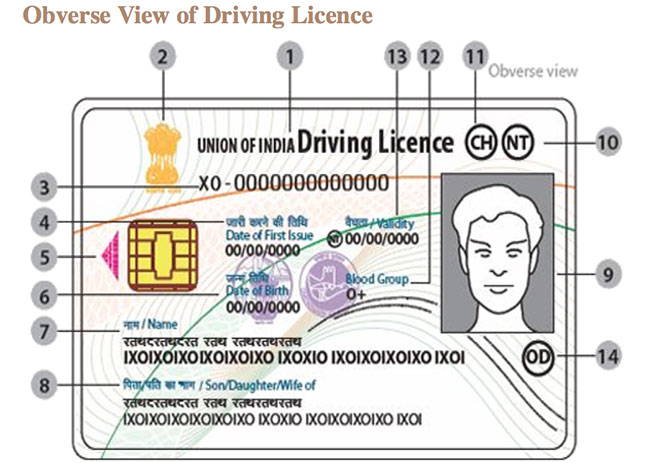 Very soon your Driving license and the Vehicle Registration Certificate(RC) are going to be smart. Driving licenses and the Vehicle Registration Certificate (RC) color design, being organized by all the States and Union Territories from July 2019 next year will be one way. Apart from these, its security features will also be the same. Driving License and Vehicle Registration Certificate (RC) will have QR Code and Microchip. They will also have Near Field Feature (NFC) which is being used in Metro Cards and ATM Card only. With this, the traffic police can get the information in the card with the help of a device that is near them.
The new DL will have all the information about the driver. As if the driver is an organ donor or whether the driver runs a special design car. An official attached to the Ministry of Road Transport said that the details of the features related to emission norms would have been given on RC, which will help prevent pollution.
Now, you will no longer need to travel around with your vehicle's registration certificate (RC) and your driving license (DL). Now you can present the digital image when the traffic police demand it. The Central Government issued instructions to the state governments on Saturday for this.
In an Advisory, released by the Ministry of Road, Transport, and Highways, the State Governments has ordered the traffic police and RTOs to check and follow DLL and RC in electronic form only if they are being available through Digilocker or My Parivahan platform, and they also give the instruction to accept the order under the Motor Vehicle Act-1988.
It has also been stated in the statement issued by the Ministry that seizure of these papers will also be seen electronically in the case of e-challan being deducted. The Ministry has issued these instructions as a response to thousands of complaints and RTI applications as they received in last couple of months.