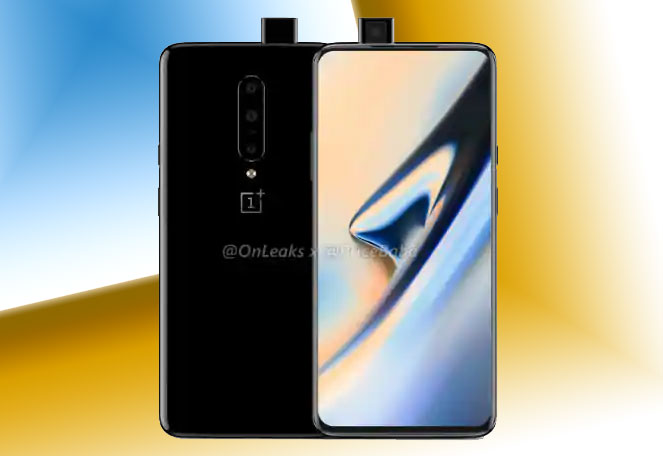 The full features, specification and other details of upcoming smartphones OnePlus 7 and OnePlus 7 Pro leaked online ahead of May 14 launch. According to the leak both these phones OnePlus 7 and OnePlus 7 Pro includes Qualcomm Snapdragon 855 chipset. It is to mention that the company is hosting multiple events across many cities in New York, Europe and India.
Chinese mobile manufacturing giant OnePlus is coming with its it latest mobile Smartphones OnePlus 7 and OnePlus 7 Pro on May 14, company is organizing events for this release.
Now we have more information about the features, specification and full detail of these phones through online leak.
Ahead of its release on May 14, the specification of this phone is leaked via full specification sheet of the alleged OnePlus devices. This specification sheet is float on the web in the form of leak.
OnePlus 7 features and specifications as per the leak
According to the leaked sheet the OnePlus 7 could come with a 6.2-inch AMOLED display with full HD+ resolution, and 60Hz refresh rate.
The handset will have flaunt a waterdrop-style notched design, unlike the OnePlus 7 Pro. These Smartphone 's are expected to come with powerful Qualcomm Snapdragon 855 CPU, backed by 6GB of RAM. This specification seems good for a modern smartphone. These two devices are expected to the shipped with the latest Android 9.0 Pie operating system which will be based on the Oxygen OS. Phone is expected to have 4,150mAh battery with the support for 30W faster charging. It is also reported that the phone will come with an in-display fingerprint sensor.
If the leak specification is true then we can say that this phone is going to be one of top feature rich phones in 2019.
The full specification of OnePlus 7 Pro based on the leaked sheet
According to the leak OnePlus 7 Pro comes with a big 6.64-inch display with the 90Hz refresh rate. The screen of this phone might operate at QuadHD+ resolution. According to the rumours OnePlus 7 Pro is widely a notch-less display design phone. The OnePlus 7 Pro will also powered with a Snapdragon 855 chipset, coupled with 10GB of RAM option.
The OnePlus 7 will also come with pre-installed Android 9.0 Pie operating system based Oxygen OS.
According to the leak sheet OnePlus 7 Pro have 4,000mAh battery with the 30W fast charging support.
Phone might also come with the 12GB RAM variants. Phone is rumoured to come with rear-camera with 48-megapixel feature. So, rear-camera is really powerful with huge power.
OnePlus is releasing these phones on May 14 by organizing various events in many countries including India.