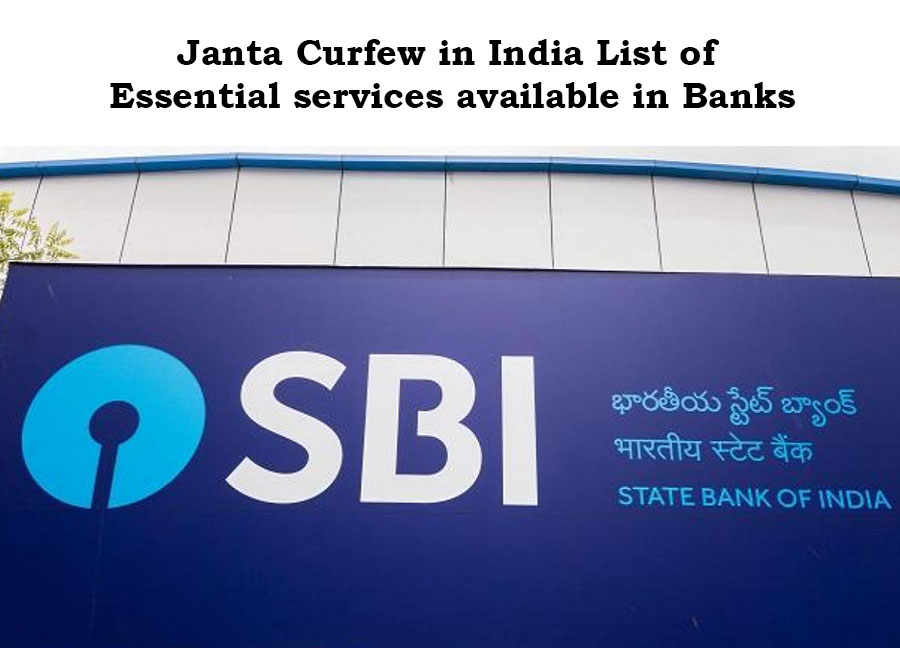 During the lockdown (Janta Curfew) period from March 23 Banks will provide only essential services. According to IBA Banks will continue providing services during March 23 to March 31, 2020. But only essential services will be provided. The essential services include cash deposits and withdrawals. Bank will also work for the clearances of cheques, remittances and government transactions
Which services are available in banks during lockdown in India?
IBA said that the banks will continue providing banking services to their customers these days. IBA, the umbrella body of banks in India, also appealed to the public to only visit the branch in case of absolute necessity. In the Bank only 50% of employees will work to avoid the spread of viruses to people.
According to the Association, banks will continue providing all the services that are offered online. Customers should avoid branch visits and avail the online services offered by banks.
In the wake of the Coronavirus outbreak in the country central and state governments are asking to provide only essential services. For essential services only the travel to the workplace is advised, while other people should stay at home/ work from home. As these measures are necessary to stop the spread of viruses.
All the banks in the country will operate with 50% of staff at branches at any working day to minimize the risk of virus exposure. All the Bank should ensure the attendance requirements as imposed by the government.
"The aim of IBA and its member banks is to ensure you are still provided with uninterrupted banking services. So, be rest assured that we are doing our best and extending all support you need, in the best possible way we can," the Association said.
"Our employees are also facing the same challenges that you all are and so, we are asking for your help too," IBA said in a statement.