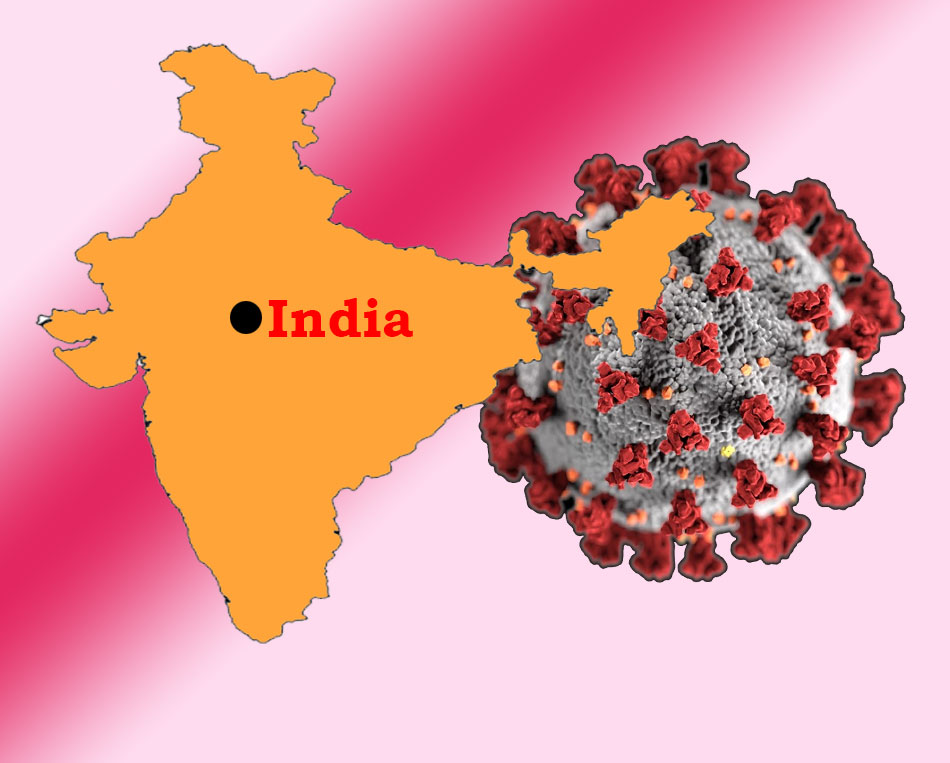 According to the study reported conducted by MIT based on the data from 84 countries, India might see huge per day cases up to 2.87 lakh by February 2021. This study is says that in absence of vaccine and treatment India might see 2.87 lakh per cases by February next year. Research predicted the cases assuming that no effective treatment availability till then. If vaccine or treatment is discovered then the cases might come down.
In absence of medical breakthroughs world might see 249 million cases and over 1.75 million deaths by February. Report further added "Absent breakthroughs in treatment or vaccination and with mildly improved responses we project 249 (186-586) million cases and 1.75 (1.40-3.67) million deaths in the 84 countries by Spring 2021."
This research conducted by Researchers Hazhir Rahmandad, TY Lim and John Sterman of MIT's Sloan School of Management. Researchers used the SEIR (Susceptible, Exposed, Infectious, Recovered) mannequin, a regular mathematical mannequin. This mathematical mannequin is a mathematical modeling of infectious illnesses mostly used by by epidemiologists, for his or her evaluation.
According to the report finding the worldwide cases could could be between 20 crore and 60 crore by "spring 2021" (March-May) if no therapy came to save the people.
As per the research report, India would be worst affected country in the world with over 2.87 lakh cases per day by February 2021. United Stated would on the second position on the Coronavirus chart with over 95,000 cases per day, while South Africa would see 21,000 cases per day. So, the real threat is still to come if no medicine is invented.
Report further predicted "The top ten countries by projected daily infection rates at the end of winter 2021 are India (287 thousand infections per day), USA (95.4), South Africa (20.6), Iran (17.0), Indonesia (13.2), UK (4.2), Nigeria (4.0), Turkey (4.0), France (3.3), and Germany (3.0)."
Report further predicted:
a) We estimate that just over half of the infections are asymptomatic, consistent with detailed estimates from smallersamples (1, 13, 14).
b) We estimate that asymptomatic individuals are about a third as infective as symptomatic patients. c) In our model, hospitalization brings down fatality substantially, highlighting the crucial importance of keeping cases below hospital capacity.
d) We find an average global infectionfatality rate close to 0.68%. This is consistent with growing evidence on IFR (11, 28). Our estimates for IFR change predictably with age, and require few other predictors and no country-specific factors to stay consistent with the data.
e) An order of magnitude under-reporting of cases is the norm across most countries, with a few percent of population already infected across many nations; nevertheless, herd immunity remains distant.
f) Finally, absent notable improvements in country level responses or breakthroughs in vaccination or treatment, the outlook for the epidemic remains grim, with most nations settling into a steady state of cases and deaths that, while below their peaks, are troublingly large.
Globally over 11,797,891 cases of Covid-19 have be reported so far, while 543,48 people died due to deadly Coronavirus. It is noted that the Coronavirus is originated and spread from the Wuhan city of China.