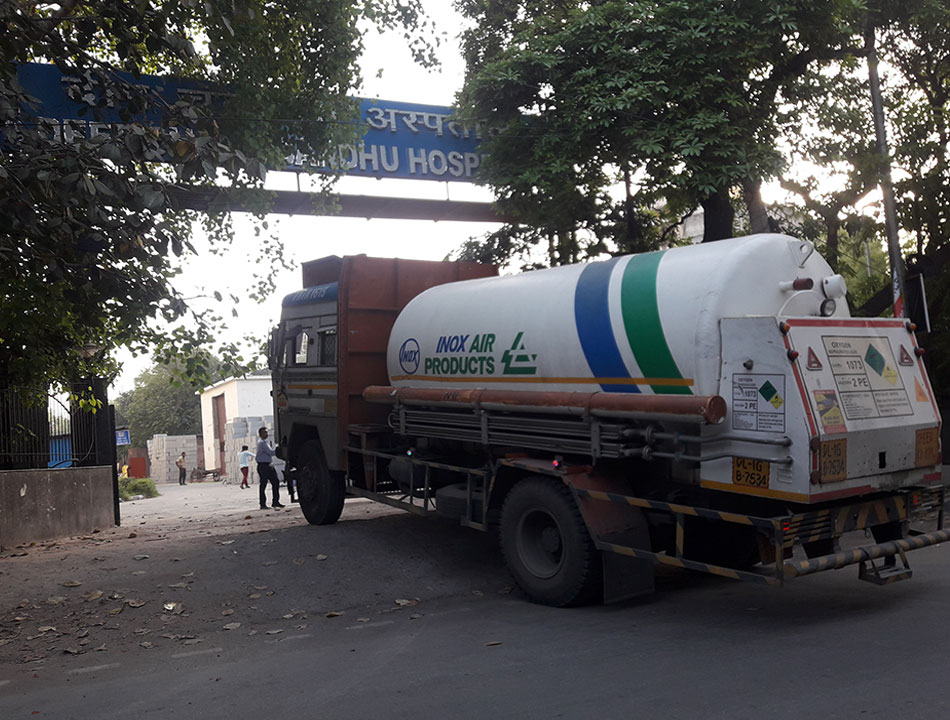 India reported nearly 2.9 lakh fresh cases of Covid-19 infection on Tuesday, which is second highest per day cases reported globally. I past 24 hours 2,021 deaths were also reported which is highest figure so far. Now the per day cases are 2,94,291 which is almost three time of the first wave's peak which was 98,795 cases.
United States on January 8, reported 3,07,570 new cases, now India reported 2,94,291 cases in a day which is the second highest recorded per day Covid-19 cases in the world.
The positivity rate also climbed to 19% in the country on Tuesday, which is very high figure. The positivity rate in Delhi recoded on Tuesday was 32% which is very high figure and one of three person tested found to be positive. The positivity recorded on Tuesday in Bengal was 25%, while Maharashtra and Jharkhand reported 20% positivity rate.
At this rate per day case might cross 3 lakhs very soon, which is very alarming, signal for India. The death rates are also rising sharply in the country. Last year Central Government imposed country-wide lockdown the contain the Covid-19, which as very effective and helped India in fighting Covid-19 very well.
Maharashtra reported 519 deaths, Delhi 277, Chhattisgarh 191, Uttar Pradesh 162, Karnataka 149 and Gujarat 121. These figure shows very high death count in the Country, which is rising sharply.
State wise new cases reported on Tuesday:
Maharashtra: 62,097
Delhi: 29,395
Karnataka: 21,794
Kerala: 19,577
Gujarat: 12,206
Rajasthan: 12,201
Tamil Nadu: 10,986
Bihar: 10,455
Bengal: 9,819
Haryana: 7,811
Telangana: 5,926
Jharkhand: 4,969
Odisha: 4,761
Uttrakhand: 3,021
J&L: 2,030
Goa: 1,160
Maharashtra is most affected state in the country with 62,097 new cases reported on Tuesday, while 519 deaths are reported in the state on the same day. While Mumbai reported 7,192 new cases on Tuesday.
Cases are also increasing fast in Uttar Pradesh, on Tuesday 29,754 new cases reported which close to Sunday's fresh count of 30,596.
PM Modi insisted to use the lockdown as last resort and save country from lockdown. He said "In today's situation, we have to save the country from lockdowns."
The PM said that the leading pharm industry increased the production of medicines, he said "Beds are being increased and special and big Covid hospitals are being set up. We started work on vaccines early and scientists have developed the cheapest vaccines. The private sector has shown innovation and enterprise and we have speeded up approvals."
Country's Hospitals are facing shortage of the medial oxygen supply, while center is working on the supply of industrial oxygen to Hospitals for medical use.