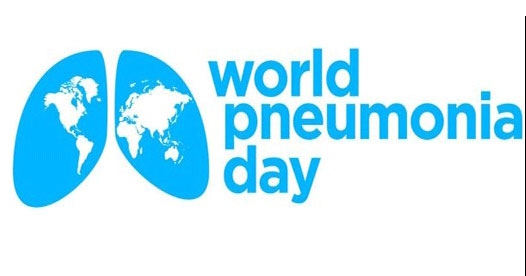 While India presently has several other worries such as the Zika to tackle, there is one other respiratory disease, viz. pneumonia, which poses serious threat worldwide especially to young children. Today, November 12th is observed as World Pneumonia to remind the world of the need to be alert against the killer disease that often starts as a simple cold.
This infectious disease can be prevented and is also easy to treat. However, it continues to be the leading cause of death in young children. It is in view of this fact that the Global Coalition against Child Pneumonia, led by international, governmental, private, research and academic organizations, declared November 12th as World Pneumonia Day.
This year being the 10th anniversary of World Pneumonia Day, the organizers have initiated the Stop Pneumonia Campaign led by International Vaccine Access Center (IVAC), at the Johns Hopkins Bloomberg School of Public Health. These efforts will be complemented by the Integrated Global Action Plan for the Prevention and Control of Pneumonia and Diarrhea (GAPPD) launched by the WHO.
Action Plan Highlights of the Stop Pneumonia Campaign:
Spread awareness about pneumonia in children
Strengthen efforts to prevent, treat, and improve measures to treat pneumonia
Ensure availability of funds to support the fight against pneumonia with special focus on children
Some Facts about Pneumonia in Children:
Of the total number of young children dying worldwide, 16 percent is attributed to pneumonia.
Pneumonia is an infectious disease. Unlike the common cold and flu, pneumonia can be caused by not just virus, but bacteria and fungi as well.
Symptoms include cough, fever, wheezing, difficulties with breathing, dehydration if the patient is unable to eat and drink water properly, and in extreme cases convulsions and coma.
Vaccination is available for pneumonia. With proper care such as hygiene and nutrition, it is possible to safeguard against the disease.
Use of antibiotics, intravenous fluids and oxygen therapy can effectively treat pneumonia.
Prevention of Pneumonia with Special Reference to the Indian Conditions
Breastfeed infants for as long as possible so the child develops good immunity
Ensure proper nutrition
Take vaccinations against whooping cough, measles and Hib pneumococcus
Ensure affordability of gas connections so that the poorer families do not have to cook using firewood and kerosene that cause indoor pollution
Control outdoor pollution
Promote visits by public health workers to homes with young children. Educate families, and especially mothers, about the importance of the above measures and of maintaining proper hygiene.
Take measures for implementation of the WHO's Integrated Global Action Plan for the Prevention and Control of Pneumonia and Diarrhea (GAPPD).