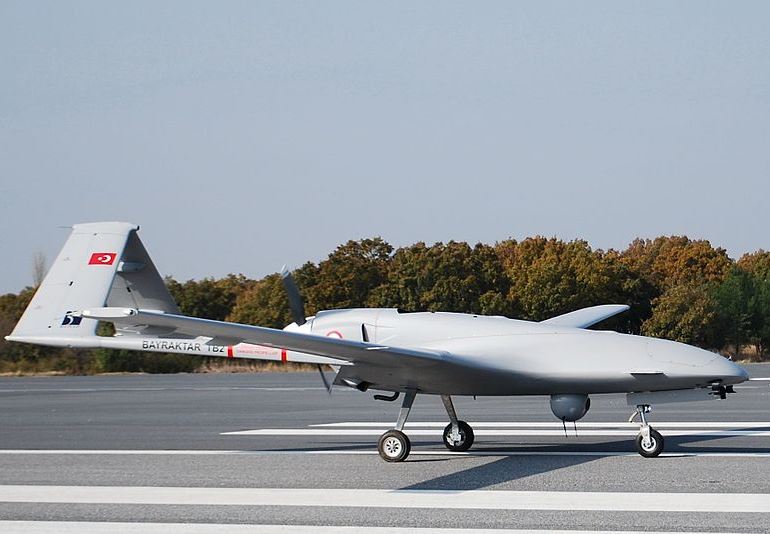 According to the Russian Media Reports, The Russian military has shot down 9 Turkish Bayraktar TB-2 drones. These Drones were flying near its military base Gyumri in Armenia. This event is seen as an entry of Russian forces in Armenia-Azerbaijan war. Russian entry into this war might spark 3rd world war.
Turkish forces deployed Bayraktar TB-2 against Armenian military targets in Nagorno-Karabakh, these drones were near Russian military airbase in Armenia. According to the Russian media reports, Russian forces destroyed nine drones near the airbase.
According to the Russian new agency Avia.pro, the Russian forces used their latest electronic warfare weapons the Krasukha-4 system for this operation. The Krasukha-4 system first disables the electronic systems of the drones and then shots down. Russian Krasukha-4 system deactivated the control system of the Turkish drone and shot down.
Russian forces found Turkish drones near the airspace of the Russian military in Armenia and they destroyed them with Krasukha-4 system.
According to the reports, the Krasukha-4 system was first used early this year by Russian forces in Syria against hostile drones launched by terrorists near its Hmeymim airbase in Syria.
Russia successfully used Krasukha-4 system to stop a cluster of unmanned aerial vehicles (UAV) launched militants from militant-controlled territory of the Idlib de-escalation zone. The Krasukha-4 system is powerful system that takes the control of UAVs and deactivates its control systems.
The Krasukha-4 operates in range of up to 300 kilometers and fully capable to counter the radars of attack. This system is well capable of blocking UAV's by emitting radio signals for jamming radar signals. This system also makes panes and UAVs "blind and deaf" with the use of latest technologies.
According to reports, Russian military deployed it's electronic warfare system in full combat readiness. Russian forces deployed Krasukha-4 system due to current hostilities in Nagorno-Karabakh.
Due to current Azerbaijan and Armenia war more than 60,000 people died and large damages are reported from both the sides.