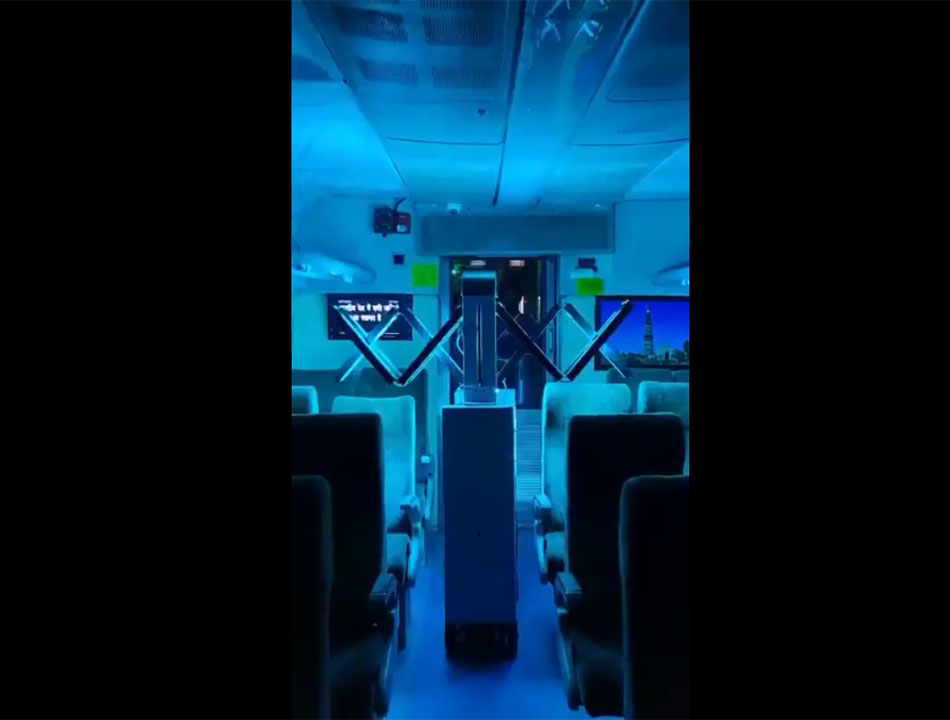 The Delhi Division of the Indian Railways has started using UVC robots to disinfect coaches, according to a statement made by the Ministry of Railways, on Friday.

To prevent the spread of the pandemic, the northern railways have employed robots that have UVC light for 100% disinfection of the compartments area in coaches. A precautionary measure to make travel by train safer during the Pandemic.

After rigorous testing and experiments, the UVC technology has been deployed for the first time since July 2021 in 02004 New Delhi-Lucknow-Shatabdi Special, under observation.

According to the Railway administration, the robot can be very easily used through remote control, to disinfect the train automatically. This new method of disinfecting the train coaches cleans every gap, even ones which were previously not easy to clean, with other methods.

The official statement suggests that the UVC technology is completely user-friendly as it requires no humans in the process. The equipment easily moves through the laundry lines of the coaches.

The robot gadget has automated wings fitted with UVC lamps that disinfects the surface area of the compartment thoroughly. The gadget is controlled wirelessly, for the operators and the environment's safety.

The UVC technology destroys the nucleus of the Coronavirus, rendering it incapable of replicating itself any further while killing the virus. It is also seen as a more environmentally friendly solution to the problem of disinfecting railway coaches.

The Indian Railways has been taking several steps to make travel safer, in the pandemic, and to check the spread of Covid-19 through the Railway network. Rigorous Sanitisation and disinfection are being done regularly, using workers in masks and gloves. However, if this technology proves to be a success, it will definitely make the process more efficient and safer for the Railway employees.

Although the use of the technology in the Indian Railways is new, the technology itself has been utilised by Air India Express for cabin disinfecting and in hospitals, for a couple of decades now, and has also be evaluated and approved by the Indian Council of Medical Research, CSIO, and Tanuvas Study Centre, Government of India.
-Supratik Mitra (04/09/21)