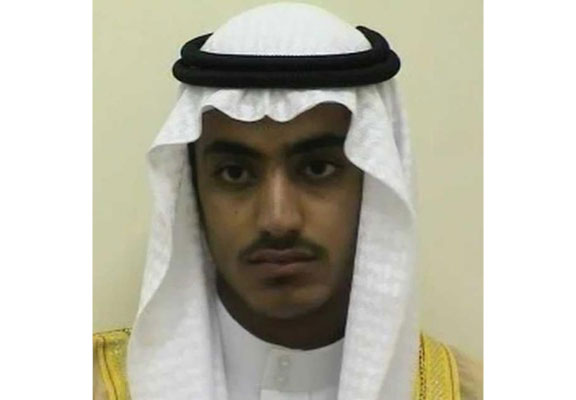 United States President Donald Trump on Saturday confirmed the death of Osama Bin Laden's Son and Al-Qaeda Heir Hamza bin Laden in Anti-Terror operations carried out US forces near Pakistan-Afghanistan border.
In the beginning of August US media reported of the killing of Hamza bin Laden, but Trump and other senior officials refused to confirm anything about this. Now it is officially announced that the Hamza bin Laden has been killed in anti-terrorism operations.
It is to be noted that Secretary of Defense Mark Esper confirmed the death last month by saying as per "his understanding" Bin Laden was dead.
"Hamza bin Laden, the high-ranking al-Qaeda member and son of Osama bin Laden, was killed in a United States counterterrorism operation in the Afghanistan/Pakistan region," Trump said in a brief statement issued by the White House.
"The loss of Hamza bin Laden not only deprives Al-Qaeda of important leadership skills and the symbolic connection to his father, but undermines important operational activities of the group," said the statement. Statement issued did not provide any information about the timing of the Anti-Terror operation by US forces.
US State Department announced the bounty of $1 million on the head of Hamza bin Laden saying that he was "emerging as a leader in the Al-Qaeda franchise." US announced $1 million bounty on the head of Hamza bin Laden in February 2019. This was announcement was after actual demise of Hamza bin Laden.
Hamza bin Laden put out audio and video messages in May 2011 where he was calling for attacks on United States and other countries.
Terrorist organization Al-Qaeda carried out September 11, 2001 attacks on the United States, which left over 3,000 dead and total destruction of World Trade Center. Osama bin Laden was the main terrorist responsible for the planning and execution of this terror operation.
Earlier on May 2, 2011, US forces killed Osama bin Laden in an operation house in Abbottabad and seized documents which shows that Hamza was being groomed as heir to the Al-Qaeda leadership.
Hamza bin Laden was placed on the US terror blacklist in 2017.